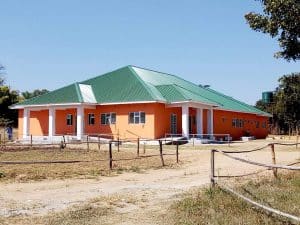 LOVING GOD'S CHILDREN IS HAVING AN INFORMAL DINNER TO THANK GOD AND OUR PARTNERS!
Date: Saturday, November 17th
Time: 6pm-8pm
Location:
Harmony Vineyard Church
600 NE 46th St.
Kansas City, MO 64116
GARY AND RACHEL WILL HAVE A CHANCE TO UPDATE YOU ON THE MINISTRY WORK IN ZAMBIA AND TELL YOU ABOUT THE FUTURE PLANS.
A TIME OF THANKFUL FELLOWSHIP, HOMEMADE DINNER, AND QUESTION/ANSWER TIME.
WE WILL TAKE UP A LOVE OFFERING AT THE END OF THE NIGHT
Please RSVP using the registration button. Let us know how many people will be attending! THANKS
IF YOU CAN'T ATTEND THE DINNER, PLEASE CONSIDER DONATING ON OR BEFORE GIVING TUESDAY- NOVEMBER 27TH