"Honor widows who are truly widows. She who is truly a widow, left alone, has set her hope on God and continues in supplications and prayers night and day."
~1 Timothy 5: 3,5
...Defender of the widows- this is God, whose dwelling is holy."

"Psalm 68:5"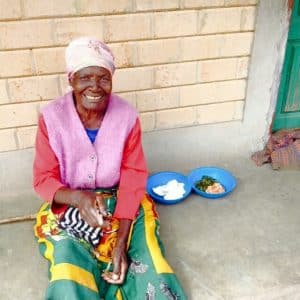 Suggested support is $30 minimum per month, minimum.
They broke my heart. They came in bent, and weak. They came in last, almost as an "after-thought." I wasn't sure what I was to do. I gave one 20,000 kwacha (about $4 us), she got her knees...to thank me...never, have I been so humbled in my life...They have no means of income, many of them care for their grandchildren; we can help them survive.
What will $30/month provide?
1 25kg bag of Mealie Meal (Corn Meal)- Nshima- The Staple food in Zambia.
Cooking oil
Salt
1 bag of beans or 1 tray of 30 eggs
3 loaves of bread
1 jar of peanut butter
1 bottle of fruit juice
2 bags of apples
Bar of soap
Laundry soap