Gathering of Gratitude Gala 2023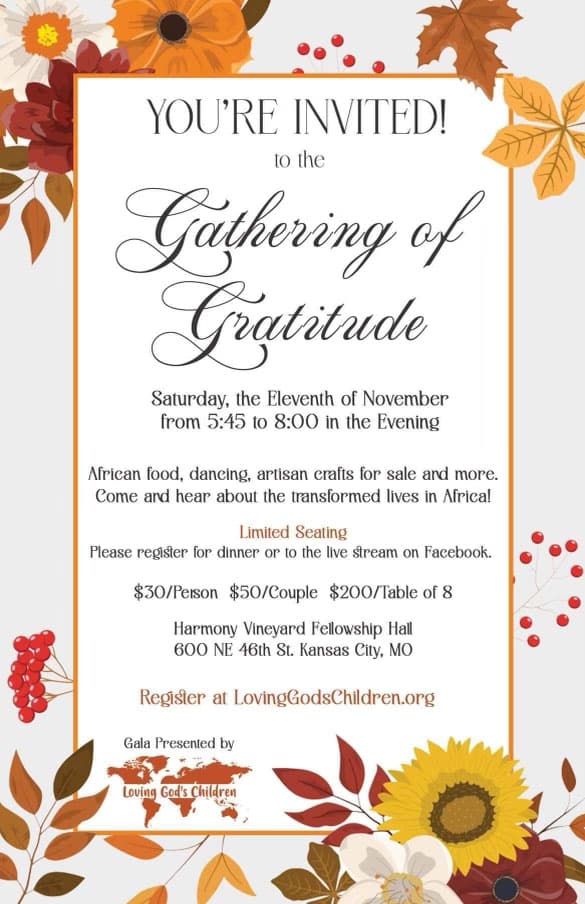 Saturday, November 11th from 5:45 pm to 8:00 pm.
Harmony Vineyard Fellowship Hall
600 NE 46th St.
Kansas City, MO 64116
Come and enjoy
African food
Dancing
Artisan Crafts for Sale
Come and hear abotu the transformed lives in Africa!
We are asking all of our friends who support us to invite a friend who would be interested in our vision with Loving God's Children and the Mission Hospital.
Buy a ticket for yourself and a friend to come with you- Coworker, business associate, church friend, Physician, Nurses, Nurse Practitioners, or anyone.
Buy a Table- invite a group of people to sit with you!